Danske Bank
Translating Danske Bank's new core story to create an engaging digital experience. More than a simple visual refresh or tech update, this communications project was designed to engage diverse stakeholders and help them get what they need from the bank.
̌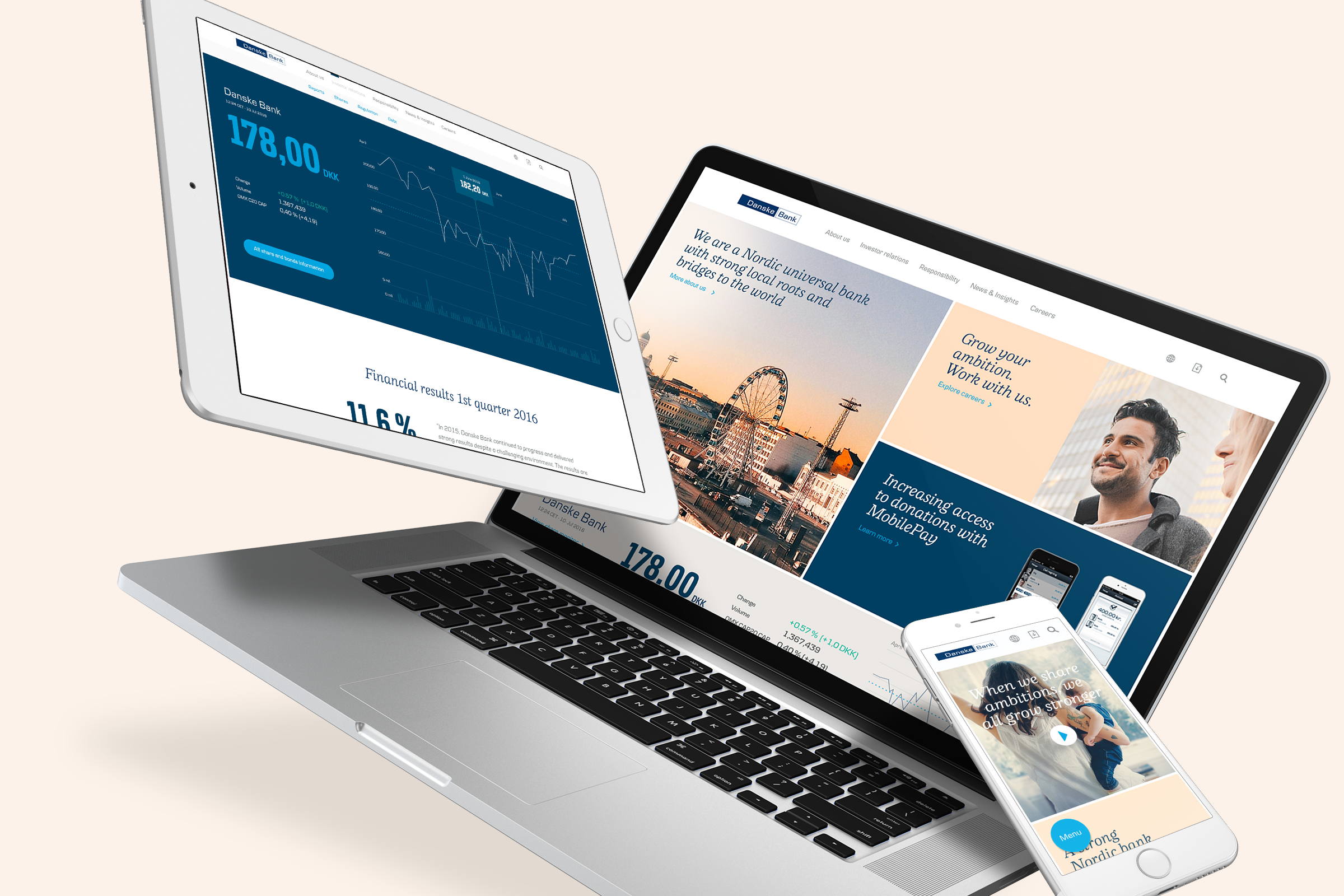 From copy to front-end development, and from strategy to UX, the way people experience the site ultimately tells Danske Bank's new story.
We eliminated pages and reduced complexity, moving from around 2,500 to 60 pages. New innovative tools and features, like the 'file cloud', give people easy access to relevant files and documents based on where they are on the site.
Art Director: Tarik Arnautovic
User Experience Designer: Jonas Braagaard
Creative Developer: Rasmus Elken
Creative Director: Pia Leichter