Etihad Airways
The perfect travel companion keeps guests loyal. We delivered on Etihad's brand promise - time well spent is always a pleasure - through service innovation.
̌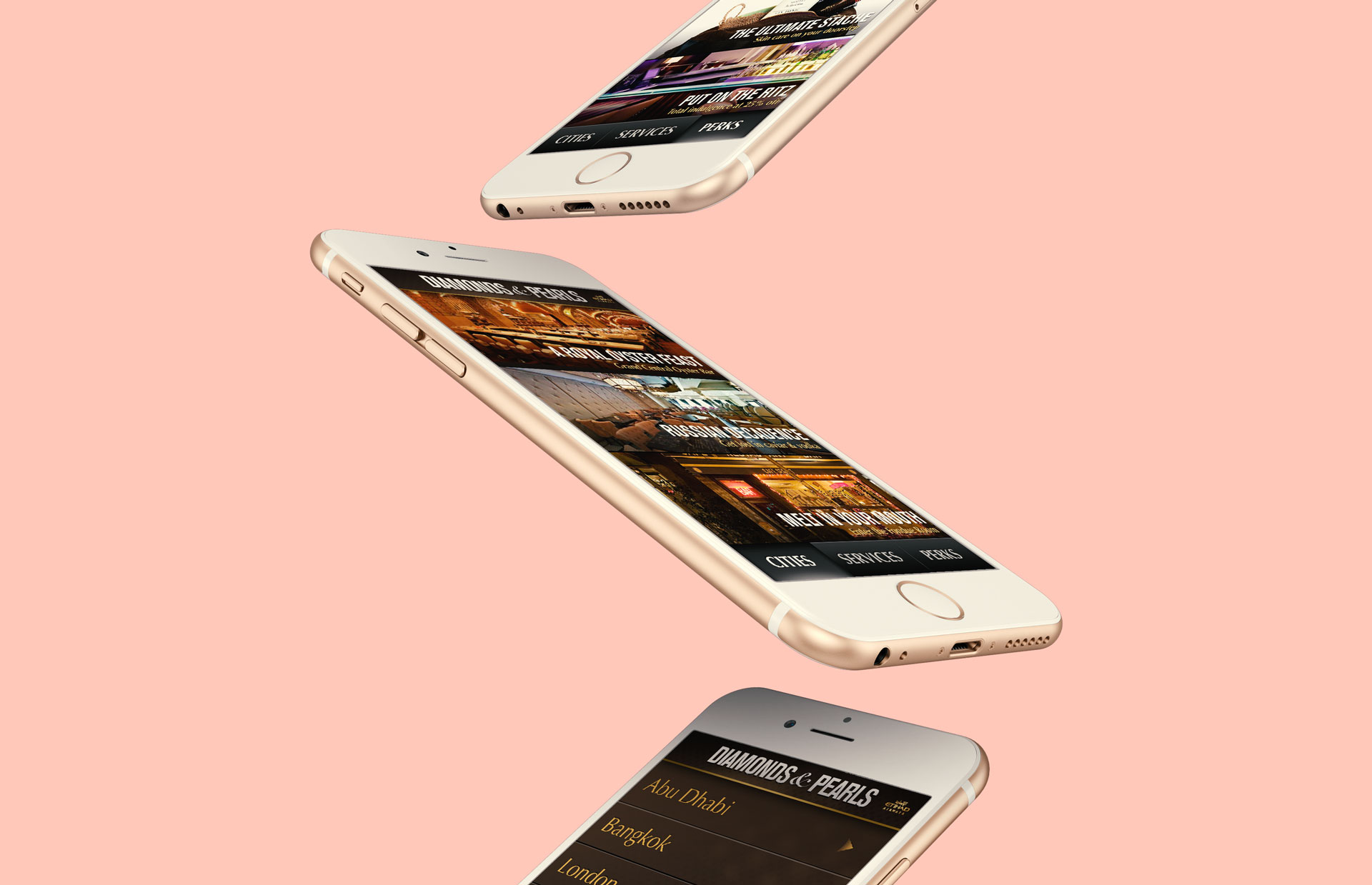 The tool consisted of Services, such as online check-in and booking a limo or massage, Cities, which digitized the in-flight magazine, and also offered exclusive and inspirational content from influencers, and Perks, curated exclusive items and experiences for guests and members.
Captains of industry experience Etihad Airways while traveling to an exclusive, inspiring and charitable event in Abu Dhabi where great thinkers, doers and makers share their 'moments of genius'.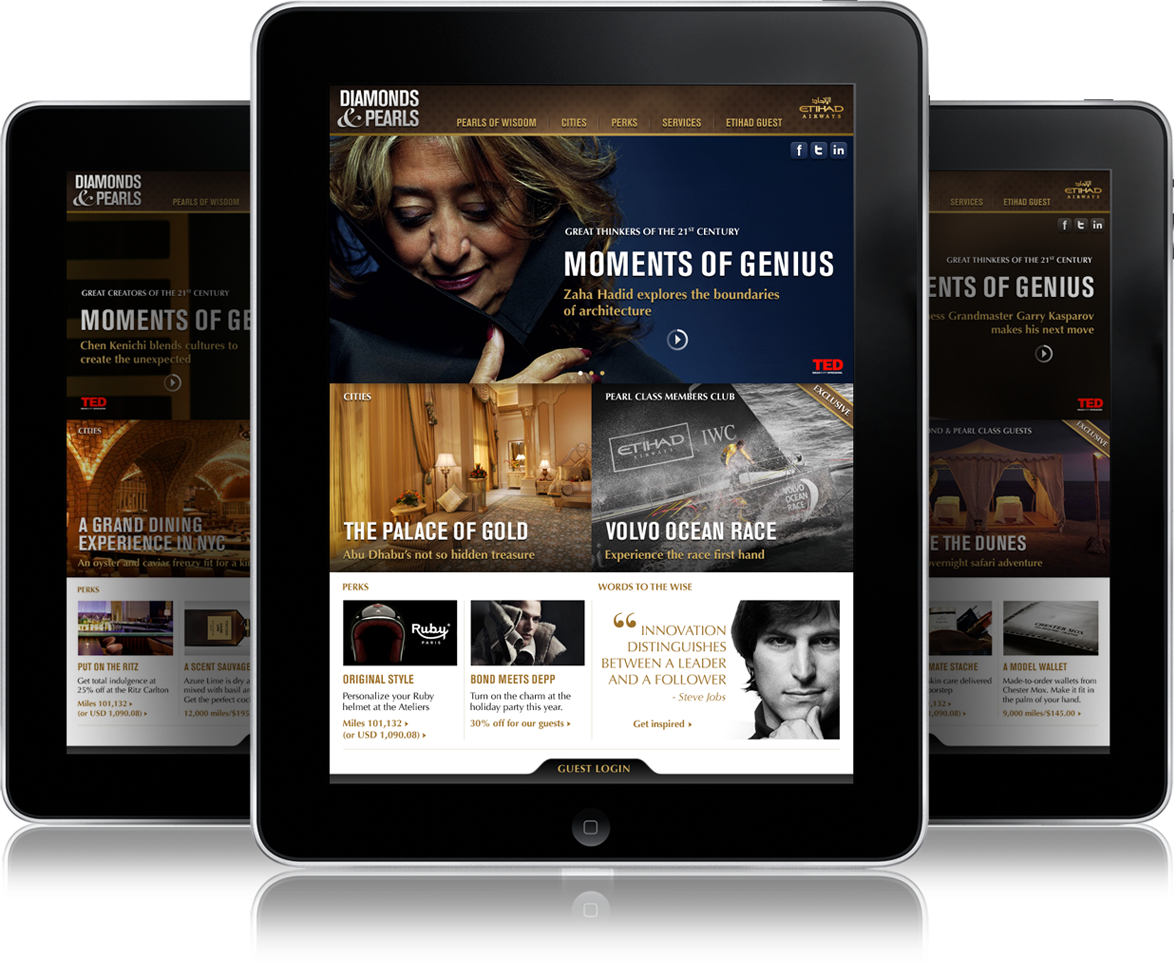 Creative Director: Pia Leichter
Art Director: Peter Ringtved
Planning Director: Fern Miller